9 People Who Influenced the Way We Look at HIV/AIDS
World AIDS Day, designated on December 1st every year since 1988, is dedicated to raising awareness of the AIDS pandemic caused by the spread of HIV infection, and mourning those who have died of the disease. This year we honor some of the individuals that have influenced our views and policies on HIV/AIDS throughout the years.
Ryan White
Ryan Wayne White was an American teenager who fought AIDS-related discrimination and helped educate people in the U. S. He was amongst the first public faces for AIDS/HIV in America and in fact his diagnoses demonstrated for the first time that AIDS was not exclusive to gay, minority, and poor people. In late 1990, the U.S. Congress passed the Ryan White Care Act, the foremost piece of HIV health care legislation in the United States, providing for outpatient and home health care, nutrition therapy, hospice services, drug payment assistance, dental services, and health insurance help for low-income people.
Pedro Zamora
Pedro Zamora was a Cuban-American AIDS educator and television personality. As one of the first openly gay men with AIDS to be portrayed in popular media, Zamora brought international attention to HIV/AIDS and LGBT issues and prejudices through his appearance on MTV's reality television series, The Real World: San Francisco.
Alison Gertz
Alison L. Gertz was an American AIDS activist in the late 1980s and early 1990s.In 1989, Gertz chose to publicly share her story and did an interview with The New York Times. She hoped to educate others about AIDS and dispel the myths and misconceptions surrounding the disease. She became an AIDS activist, appearing on numerous television shows and also speaking with teenagers on the subject of safe sex. Gertz and her parents also founded The AIDS groups Concerned Parents for AIDS Research and Love Heals.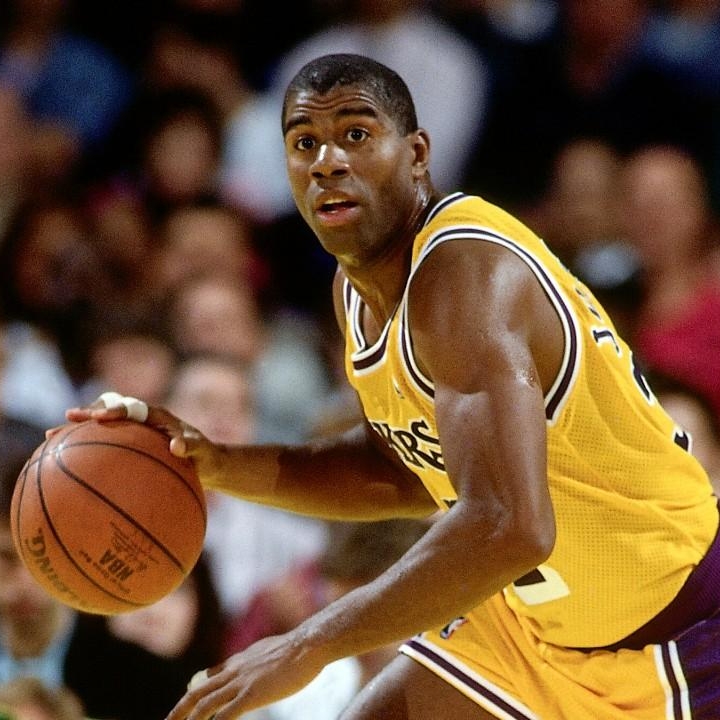 Magic Johnson
After announcing his infection in November 1991, Johnson created the Magic Johnson Foundation to help combat HIV. His status as a heterosexual male helped to diminish the stigma that the disease only affected heterosexual men and/or drug users. He is credited with bringing mainstream attention to the AIDS crisis in the 1990s.
Rep. Barbara Lee
Since entering Congress, Congresswoman Lee has authored or co-authored every major piece of HIV/AIDS legislation, both domestic and global. She is the co-chair of the Congressional Caucus on HIV/AIDS and leverages her position on two key subcommittees to support prevention, education, research and access to treatment while combatting stigma.
Elizabeth Glaser
Elizabeth Glaser, the wife of actor Paul Michael Glaser, contracted HIV in 1981 via a blood transfusion during the difficult delivery of her daughter, Ariel, who also became infected. She discovered that no treatment was available for Ariel because no HIV drugs had ever been tested in children. Glaser created the Pediatric AIDS Foundation to focus efforts on preventing and treating pediatric HIV infection. Since Glaser's death in 1994, the Foundation has become the most important nonprofit organization dedicated to the eradication of pediatric AIDS worldwide by means of research, activism, and prevention and treatment programs.
Phil Wilson
Phil Wilson Wilson gained his activist chops by serving in various leadership roles in the 1990s, including the AIDS Coordinator for the City of Los Angeles (1990 to 1993) and member of the HRSA AIDS Advisory Committee (1995 to 1998). As president, CEO, and founder of the Black AIDS Institute, Wilson directs a coterie of influential authorities on the subject of HIV in African Americans. He also co-founded the National Black Lesbian and Gay Leadership Forum and the National Task Force on AIDS Prevention.
Cecilia Chung
Cecilia Chung is a civil rights leader and activist for LGBT rights, HIV/AIDS awareness, health advocacy and social justice. She is the first Asian transgender woman to be elected to lead the board of directors of the San Francisco Lesbian, Gay, Bisexual, and Transgender Pride Celebration as well as becoming the first transgender woman living openly with HIV to chair the San Francisco Human Rights Association.
President Barak Obama
President Barak Obama was the first president to create a National HIV/AIDS Strategy. There are three primary goals for the NHAS: 1) Reducing HIV incidence 2) Increasing access to care and optimizing health outcomes and 3) Reducing HIV-related health disparities.